2020 Starters
September 2020 Intake
We are really looking forward to welcoming all of our new reception children this year! We can't wait to get to know you and see how you will blossom at our school!
Detailed below is our usual transition process, and some information which may help you with the transition into school for both you and your children.
COVID-19
Unfortunately, we are unsure at the moment, what transition into school will look like this year, due to the current Covid-19 situation. However, we promise that we will make the transition as smooth and exciting as possible for our new children! We want to reassure you that we will together with parents on everything, keeping you informed as we know any more information regarding school opening, and working together to help your child settle happily in to school life.
Transition Into School
Transition into school usually begins in the summer term of the year before your child starts school.
Parents Information Evening
In early June we would normally offer a parents information evening, during which you can find out more about our EYFS setting, the curriculum, assessment, and meet the team who will be looking after your children during their first year of school.
During this session you would recieve a "School Pack" with activities and helpful information for both you and your child. This will contain more information about school lunches, uniform and other things you will need for starting school. We would also arrange convenient times for Home Visits during this meeting.
Home Visits
Home Visits have proved invaluable as a start of a home school relationship that develops as your child moves through school. Children find it a comfortabe experience; sharing toys and chatting in a familiar environment. Parents also welcome a chance to talk to staff about worries or concerns. Following these visits, classes are decided and your child would be invited to come in to school and meet their new classmates.
We hope to introduce our on-line Learning platform - 'Tapestry' as soon as we can to enable a home school link. We will be in contact about this very soon.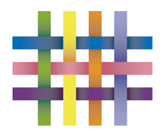 Learning Together / School Visits / Stay and Play
We would also offer learning together sessions, where you can come in to school with your child and explore the EYFS area, meet the teacher and also some of your new school friends.
The children are welcomed in to school for a series of short visits. During these sessions the staff spend time getting to know the children, playing games, singing songs and taking part in writing and number activities. These sessions are usually one morning and one afternoon in class groups.
If you have any more questions please refer to our "FAQ" section, or contact the school office.
The period before a child starts school for the first time can be an anxious time for parents.
We hope that the information below may help you and your child to prepare for this exciting time in your lives!
Files to Download
Other pages