Woodpeckers 2019 - 2020
Miss Christie
Welcome to

Woodpecker's

Class Page!

Welcome Back!
Your learning plans for each year group are in the tabs above. Click on the links to take you to the plans and more information about them.
The tasks for the learning plan are designed to be short activities that should take around 15 minutes each to complete. Remember you have your visual timetable, so it might be a good idea to use it to keep you on track.
Daily Updates!
Monday 1st June
Good Morning Woodpeckers! Welcome back to the Summer Term!
I am so excited to hear what you have all been doing and please remember to email me any photos or upload them to the Padlet page.
Phonics and Spellings:
Look on your learning plan for different ways to practise these sounds and words.
Year 1: str (string)
Year 2: should, past
Literacy:
Year 1
Workbook Activity: Forming Sentences- Page 6
Writing Activity: Draw an alien and describe it.
Year 2
Workbook Activity: Nouns and Noun Phrases- Page 6
Writing Activity: Draw an alien and describe it.
Maths
Year 1
Workbook Activity: One to Twenty- Page 6 and Tens and Ones- Page 8
Year 2
Workbook Activity: Place Value- Page 6
Now choose something to do from the activity table!
Community

Season Trees. Create four different trees for how they would look in each season. Stick them together to make a booklet or make a poster.

Create an Island!

Draw your first letter of your name in big bubble writing and then fill the letter with all things that are important to you. It is your island so add whatever you like.

Be Creative!

Make something for a grandparent or family member. There are lots of family members that are still separated at this time and it would lovely to make something for them. You could bake, make a craft or a card or write a letter to them.

Learn about an endangered animal. Use the links to research an animal of your choice and make a poster, leaflet or presentation on the computer to share your findings. Make sure you include lots facts and detail about the animal.

Creativity

Sketching from a video. Use the link to sketch a scene. Keep pausing the video if you need to.

Are there any other sketches you can find on YouTube that you would enjoying doing?

Andy Goldsworthy is a well-known British artist who only uses items from the natural world to create his sculptures. He likes to use sticks, ice, leaves, flowers, mud, rocks and all sorts of stuff you can find outside. Have a look at some of his work and then create your own.

Peit Mondrian was a Dutch artist. See what you can find out about the artist, are there any differences or similarities between his art style and Andy Goldsworthy? Have a go at some Mondrian art.

Easy Mondrian Drawing for Kids

Home Sweet Home

What does your house look like? All our homes are different, some are big, some small, some have an upstairs and some don't. Today, you can draw, sketch or paint a picture of your home. Use the full piece of paper and think about scale. Is your front door bigger than the windows or smaller? Do have a chimney? Look at the details.

Challenge

Science- Float or Sink?

You will need something you can put water in; this could be a paddling pool, fish tank or even a washing up bowl. Now you need to collect some objects you want to test, for example, Lego brick, banana, pine cone or play doh. Next you need to predict which items will float or sink and why. Then its time to experiment! Maybe move into the garden, this could get messy! Change the shape of the play doh or peel the orange, does this change anything?

Mini-beast Hunt

You can do this activity in the garden or out for a walk. First, let's make some binoculars. You'll need 2 empty loo rolls, some string and decorations.

Once you have made the binoculars, it's time to go on a bug hunt. You can turn over logs, rocks and leaves to find all sorts of different mini beasts. Make a list of what you find and where they like to live. follow the link for hints and tips, and mini beast checklists.

Making Bubbles

Time to experiment with how to make bubbles. Watch the video to get inspired on how to make the bubble solution and the bubble wands. Have Fun!

The Great Fire of London

You have all been really good at researching things from the past, so we wanted to give a new event in history to research. The Great Fir of London is a significant time in our history and we would like to research as much as you can about it.

-When did it happen?

-What parts of London did it affect?

-How did it start?

Use the link to help you make a start with you research.

Individuality

Lovely weather calls for a picnic! Design a healthy menu for a picnic. You could then make your picnic and eat it out in the sunshine. Remember good food hygiene when making food.

Create some outdoor games to play with your friends or family.

During our time away from school, you have may have realised that you are great at a particular skill or hobby. You may have worked really hard to get very good at a new skill. Write down things that you are really good at. It might be things you have always been good at or it might be things you have just discovered you can do.

Joe Wicks has been creating different workouts every day to keep everyone moving. Now it is your turn to think of a workout of your own. Add 10 different exercise to your plan as well as a warm up and cool down. Can you get your family to complete the workout or do your workout for your friends over video chat?

Crafts and Other

Make your workspace colourful and productive! We have lots of creative work stations while you have been learning from home. Can you add anything to make your space your space organised and ready for learning?

Design a name tag.

Make a pencil pot.

Make a colourful timetable

It's summer time and we have been really lucky with the weather. Make a dancing sun craft! See the video for how to make it.

Design your own mini garden! Get a tray or bowl and fill it with soil. Add plants, stones, grass to help you design your garden.

Rainbow weaving. Get a paper plate and decorate it with a sky and clouds. Cut slits in the plate and add thread. Then weave the different colours of the rainbow with thread or thin strips of paper.
You can now add your own photos and videos to our new padlet page! It is really easy to upload videos and photos of all the things you have been doing. Click the link below to see what your friends have been doing.
Our Padlet Page!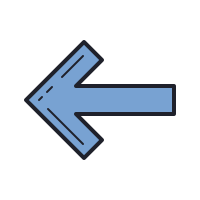 A 'Woodpecker Challenge' has been set by Oscar R! See if you can find the Woodpeckers sign that has been hidden somewhere in Sandbach. Check the Padlet page for some clues.
Useful Websites
Phonics Play have set a free login for parents:
Usename: march20
Password: home
As you haven't been able to change your reading books for a while, Oxford Owl will be useful because they have a lot of ebooks for you to read. Parents just need to create a login.
Our week
Troughout the week, children will change their books once and then once again on Friday for the weekend.
On Wednesday we will have P.E in the morning and woodlands in the afternoon.
On Wednesday children can come to school in their woodland clothes but they need a PE kit in school to change in to.
Children need the follwing things in school everyday:
- Water bottle
-Coat
-Reading books and Reading diary
-Change of shoes for break and lunch times.
Files to Download
Woodpeckers: Blog items
There are no blog items to display
Woodpeckers: Gallery items
Woodpeckers: Calendar items