Hawks 2018 - 2019
Miss Warburton
Hawks
Happy New Year and welcome back Hawks.
Our Spring topic this term is called
Within literacy, the book we will be looking at is Skellig. Throughout the therm, the children will complete a number of written pieces to develope a wide range of skills. This includes: a diary from different characters perspectives from within the book, formal letter writing, a news report, poetry and fantasy story writing.
Within this we will also be gaining a more confident understanding of the use of technology to support the presentation of our work. We will be focusing on Word, Power Point and Excel and using these when producing our final pieces of work.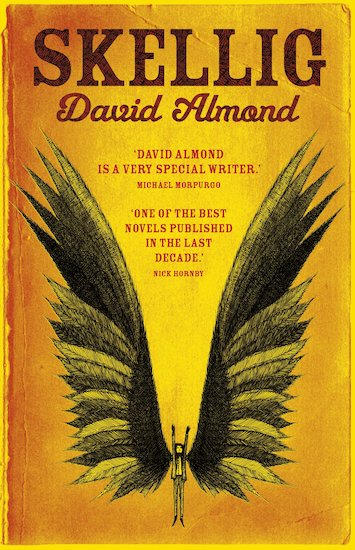 Our maths mission for the spring term is our class enterprise task. As a class, we will decide on item/activity to sell - this will help us focus on a range of financial skills and understanding.
Within science, we will be looking and forces and motions and also life cycles of animals. The children will understand the solar system as a hole and understand the importance of the Sun. They will also be looking at day and night as well as seasons and years. The children will also be exploring famous scientists around this area.
Also throughout the topic, children will consider the symbolism, ideology, cultural relevance and beliefs of birds, angels and wings. We will also be considerating different viewpoints about problems will be looked at, aswell as developing empathy.
Within our challenge based sessions, children will be learning about the past through looking at the historical use of birds for human advantage, wings and angels within Greek mythology and birds that are now extinct.
Creativity areas will be encouraging chidlren to develop a range of artistic skills, specifically with the use of sketching to create pictures. Children will also learn about, explore and create their own musical composition,
Through discussions, understanding and learning about numerous life skills children will be encouraged to identify thier own beliefs and thoughts, understanding what makes us fearful and strategies that could help deal with this emotion, identifying the links between physical and mental health and understanding key signs and symbols to keep ourselves safe.
Also over throughout this Spring term, children will be continueing to learn about growth mind-set, explore what makes us happy or sad and how we can target activities to make us happy and relaxed, as well as the link between physical and mental health.
To support the children's learning at home, please access these free websites;
Things to remember:
PE will be taking place on
Tuesday afternoons
Outdoor footwear to be
available in school each day
A reading book and Home Diary should be in class everyday
All clothing to be labelled
Keep an eye on when it's your week for 'Read and Tell'
Keep practising https://ttrockstars.com/login
Please see the files for the Eagles, Kestrels and Hawks Topic Overview and Spring Curriculum Letter for more detailed information on what your child will be getting up to this term.
Files to Download
Hawks: Blog items
There are no blog items to display